Did you see the new $1 off two Lunchables with smoothie Coupon? Choose from Chicken Poppers, Deep Dish Pizza, Ham & American Sub, or a Turkey & Cheddar Sub – and each of these Lunchables comes complete with a Chiquita Strawberry Banana Fruit Smoothie. I believe Walmart has these priced around $3.74, so just $3.24 after coupon.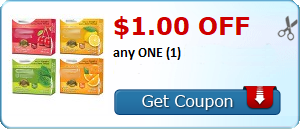 Buy (2) Lunchables $3.74 (Reg Price)
Pay $6.48 or $3.24 each.
More Coupons You May Like: