Here are list of new coupons added to the Coupons Database.
Check them out for anything you'd like get during this week's shopping trip.
You can print 2 copies of each coupon per computer.

Remember that it's always better to buy what you need.

You can search for Deals for the items you need from

Sales Finder

You can search for Coupons for the items you need from

Coupon Finder
FEATURED COUPONS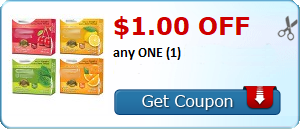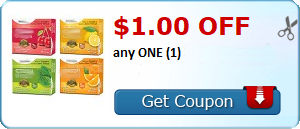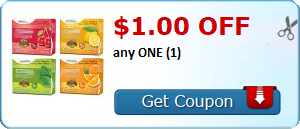 COUPONS.COM

$0.55 off any one Cobblestone English Muffins
$1.00 off 1 Kashi GOLEAN Bars or Cereal
$1.25 off Glad Dual Defense Large Trash Bags
$1.00 off Glad OdorShield or ForceFlex Trash Bag
$1.00 off any ONE (1) package of Hefty Trash Bags
$1.00 off ONE Tide Detergent 69oz – 75oz
$1.00 off any ONE U by KOTEX SLEEK Tampons

MySavings.com Coupons CPC
Revlon – $5 Off Mascara Coupon!
Gold Emblem – 2 Free Snacks After Coupon at CVS
Speed Stick – FREE Deodorant at Walmart with Coupon!
SAVING STAR

Save 20% on any single purchase of loose Grapefruit at participating retailers. See offer info for complete details. Check back every Tuesday for a new Healthy Offer..Expires 5/2/2016.Save 20%.

SMARTSOURCE

Save $2.00 when you purchase any TWO (2) boxes of STARBUCKS® K-CUP® PODS

HOPSTER

Save 75¢ on any ONE (1) Flatout® product. Unlock when you complete 1 Flatout activity.
Save $1.00 on any ONE (1) Mediterranean Snacks® Product
Save $1.00 on any ONE (1) Saffron Road frozen product
Save $1.00 on any ONE (1) Flatout® product. Unlock when you complete 1 Flatout activity.
Save 30¢ on any ONE (1) PAM® Cooking Spray
Save 75¢ on any TWO (2) cans of Reddi-wip® whipped topping
Save $1.00 on any ONE (1) Ciao Bella Gelato or Ciao Bella Sorbetto Product

IBOTTA

Earn $1.00 when you purchase Propel® Fitness Water
Earn $0.75 when you purchase Propel® Electrolyte Water
Earn $1.00 when you purchase Children's ZYRTEC® Allergy Medicine
Earn $0.50 when you purchase Nut Harvest® Nuts