Here are list of new coupons added to the Coupons Database.
Check them out for anything you'd like get during this week's shopping trip.
You can print 2 copies of each coupon per computer.

Remember that it's always better to buy what you need.

You can search for Deals for the items you need from

Sales Finder

You can search for Coupons for the items you need from

Coupon Finder
FEATURED COUPONS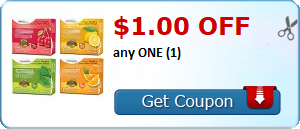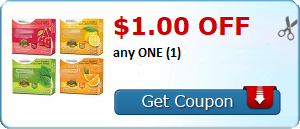 COUPONS.COM

$0.50 off one Mini Babybel
$1.00 off one Chobani Meze Dip
$1.00 off One SweeTARTS Mini Gummy Bites Bag
$1.00 off one Uristat UTI pain relief package
$1.00 off one Vitron-C iron supplement

MySavings.com CPC
Free Sample of PeroxiClear Advantage
4 Free Lindsay Olives Products – IL, IN, KY, MI, OH & WI
Apply to Try Step2 Toys for Free!
Publix Baby Club – Free Parenting Book, Coupons & More!
House Party – Host a Free Jack-O Traveler Party
Free Subscription to Better Homes & Gardens Magazine
Smashburger – Coupon for BOGO FREE Entree
Buddy Fruits – $0.34 Pouches at Publix with Coupon & BOGO Sale!
Yankee Candle – HOT 50% Off Coupon!
SAVINGSTAR

Save 5% when you buy any Frito-Lay® Products..Expires 9/21/2016.Valid for unlimited purchases.Save 5%.

SMARTSOURCE

Save $1.00 when you buy ONE Handi-foil® Heavier Thicker Stronger aluminum foil pack

SMARTSOURCE (CANADA)

Save $2.00 off the purchase of any L'Oréal Paris® Men Expert® skincare or haircare product

HOPSTER

Save $2.00 on any TWO (2) Blue Diamond® Almonds product (5 oz or larger). Unlock when you complete 1 Blue Diamond activity.
SAVE $1.25 on any (1) Tums® Value Size (140ct or larger)
Save $0.50 on any The Greek Gods® Brand Products
Save $1.00 on any Luster daily teeth whitening product (excluding Pro Light). Prepare for Compliments®

IBOTTA

Earn $1.00 when you purchase Carefree® Acti-Fresh® Pantiliners
Earn $0.75 when you purchase StarKist Tuna Creations® Pouch
Earn $1.00 when you purchase TRESemmé® Styling
Earn $2.00 when you purchase TRESemmé® Conditioner
Earn $1.50 when you purchase Protein+ 5-hour Energy®
Earn $0.75 when you purchase RED BARON® Pizza
Earn $2.00 when you purchase TRESemmé® Shampoo
Earn $0.75 when you purchase goodnessknows® Snack Squares
Earn $1.25 when you purchase aidells® Sausage
Earn $1.00 when you purchase Big Slice™ Apples
Earn $1.50 when you purchase Protea Wines
Earn $1.00 when you purchase Peeled Snacks® Peas Please™
Earn $0.50 when you purchase Kellogg's® Rice Krispies Treats
Earn $0.50 when you purchase Peeled Snacks® Peas Please™
Earn $1.50 when you purchase Protea Wines
Earn $0.50 when you purchase Kellogg's® Fruit Flavored Snacks
Earn $1.50 when you purchase Protea Wines
Earn $1.00 when you purchase Peeled Snacks® Dried Fruit
Earn $1.00 when you purchase Keebler® or Cheez-It® Multi-Pack
Earn $1.00 when you purchase Land O' Frost® Simply Savory™ Sausage
Earn $1.00 when you purchase Jif® Flavored Spread
Earn $0.50 when you purchase Kellogg's® Pop-Tarts
Earn $0.50 when you purchase Langers® 5 Calories Juice
Earn $1.00 when you purchase Kellogg's® Fun Pak or Variety Pak Cereal
Earn $1.00 when you purchase Old Wisconsin® Snack Bites
Earn $0.50 when you purchase EGGLAND'S BEST® Eggs
Earn $0.50 when you purchase Powerade®
Earn $1.00 when you purchase Coca-Cola® Mini Cans
Earn $1.50 when you purchase RAGÚ® & Cooking Light® Combo
Earn $2.00 when you purchase Rubbermaid® FreshWorks™ Produce Saver
Earn $1.00 when you purchase PowerBar®
Earn $1.00 when you purchase Sandwich Bros. of Wisconsin
Earn $3.00 when you purchase GoodNites®
Earn $3.00 when you purchase Pull-Ups® Training Pants
Earn $3.00 when you purchase HUGGIES® Diapers
Earn $0.75 when you purchase Hillshire Farm® Smoked Sausage
Earn $0.75 when you purchase Hungry Jack® Microwaveable Syrup
Earn $0.50 when you purchase Hungry Jack® Pancake & Waffle Mix
Earn $3.00 when you purchase Tyson® Grilled & Ready®
Earn $1.50 when you purchase Shady Brook Farms® Italian Style Seasoned Ground Turkey Tray
Earn $0.50 when you purchase Shady Brook Farms® 85% Lean Ground Turkey Roll
Earn $2.00 when you purchase Energizer® EcoAdvanced® or Energizer® Ultimate Lithium™ Batteries
Earn $1.00 when you purchase Shady Brook Farms® 85% Lean Ground Turkey Tray
Earn $0.25 when you purchase Dr. Praeger's™ Purely Sensible Foods™
Earn $1.00 when you purchase Lean Cuisine® Entrees
Earn $3.00 when you purchase L'Oréal® Paris Lip La Palette
Earn $1.00 when you purchase Organic Prairie® Mighty Bar™
Earn $1.00 when you purchase Rhythm Superfoods® Kale Chips
Earn $1.00 when you purchase Rhythm Superfoods® Kale Chips
Earn $1.00 when you purchase Sunsweet® Philippine Green Mango
Earn $1.00 when you purchase Rhythm Superfoods® Kale Chips
Earn $0.50 when you purchase Better Oats® Instant Oatmeal
Earn $0.25 when you purchase Dr. Praeger's™ Purely Sensible Foods™
Earn $4.00 when you purchase Energizer MAX® and Energizer® EcoAdvanced® or Energizer® Ultimate Lithium™ Batteries
Earn $0.75 when you purchase Energizer MAX® Batteries
Earn $0.50 when you purchase ZzzQuil™
Earn $5.00 when you purchase Amazing Grass® Green Superfood®
Earn $2.00 when you purchase Beech-Nut® Classics
Earn $2.00 when you purchase Beech-Nut® Naturals
Earn $1.50 when you purchase Beech-Nut® Organic
Earn $1.00 when you purchase Dahlicious Lassi™ Organic Indian Yogurt Smoothie
Earn $1.50 when you purchase Eight O'Clock® Alert Coffee
Earn $1.75 when you purchase Carnation Breakfast Essentials® Light Start™ Complete Nutritional Drink
Earn $1.00 when you purchase Carnation Breakfast Essentials® Light Start™ Complete Nutritional Powder Drink Mix
Earn $1.00 when you purchase Frontera After Dark
Earn $0.50 when you purchase Kellogg's® Special K® Cereal
Earn $0.50 when you purchase Special K® Flatbread Breakfast Sandwiches and Crustless Quiches
Earn $0.50 when you purchase Special K® Wholesome Bars
Earn $1.00 when you purchase ColdFresh™ Cold-Pressed Juice
Earn $5.00 when you purchase Spend $100 at Bed Bath & Beyond
Earn $1.00 when you purchase Coppertone® Sunscreen
Earn $2.00 when you purchase Smithfield® Marinated Fresh Pork
Earn $2.00 when you purchase good2grow®
Earn $1.00 when you purchase Flintstones™ Complete Multivitamins