Here are list of new coupons added to the Coupons Database.
Check them out for anything you'd like get during this week's shopping trip.
You can print 2 copies of each coupon per computer.

Remember that it's always better to buy what you need.

You can search for Deals for the items you need from

Sales Finder

You can search for Coupons for the items you need from

Coupon Finder
FEATURED COUPONS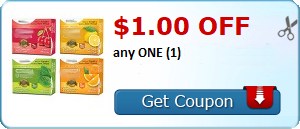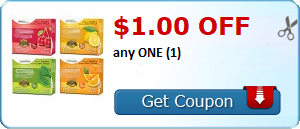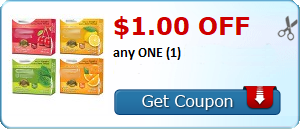 COUPONS.COM

$1.00 off any TWO BACARDI Mixers
$1.00 off Any ONE package of DOLE mixations
$1.00 off FOUR Totinos Crisp Crust Party Pizza
$1.00 off one Country Crock 45 oz product
$1.00 off one Tombstone Roadhouse Pizza
$1.00 off TWO Tombstone Pizzas excluding Roadhouse
$0.75 off one Country Crock 15oz product
$1.00 off any 2 Dole Fruitocracy and or Fruit Bowl
$1.00 off TWO Welch Fruit or Yogurt Snack Products
$1.00 off 3 HOT POCKETS or LEAN POCKETS sandwiches
$2.00 off one Natrol
$5.00 off one Dulcolax
$2.00 off one Natrol
$2.00 off one Natrol
$2.00 off one Tagamet 30ct product
$1.00 off one Bounce Dryer Sheets
$2.00 off ONE Gain Liquid Laundry Detergent
$1.00 off any TWO Lysol Disinfecting wipes

MySavings.com CPC
Steak n Shake – HOT New Coupons, BOGO Free & $1 Off Shakes!
SAVINGSTAR

Save $1.75 when you buy Any TWO (2) Old World Pizza Crust (Find us in the Natural & Organic Section).Expires 9/16/2016.Save $1.75.(Only at Big Y, Hannaford, Shaw's, Stop & Shop, Wegmans)
Save 20% on any single purchase of loose Plums at participating retailers. See offer info for complete details. Check back every Tuesday for a new Healthy Offer..Expires 8/22/2016.Save 20%.
Save $5.00 when you spend $15.00 on any PopCorners® products..Expires 10/3/2016.Save $5.00.(Only at ACME Markets, BJs, Giant, Giant Eagle, Giant or Martin's, Hannaford, Harris Teeter Food Markets, Price Chopper, Price Chopper KS, MO, IA, Publix, Shaw's, S
Buy Any Two (2) American Flatbread Pizza, Save $3.00.Expires 9/14/2016.Save $3.00.(Only at Albertsons, Albertsons Market, Albertsons Northwest, Albertsons in Wyoming, Big Y, Giant Eagle, Hannaford, Lowes Foods, Shaw's, Stop & Shop)

SMARTSOURCE

Save $3.00 on any ONE [1] trusource™ product

SMARTSOURCE (CANADA)

Save $5.00 on Bioré® Baking Soda Cleansing Scrub (128 g)

HOPSTER

SAVE $1.00 on any ONE (1) Excedrin® 20 ct or larger
SAVE $1.00 on any ONE (1) Tums® (32 – 96ct)
SAVE $1.25 on any (1) Tums® Value Size (140ct or larger)
Save $3.00 on any ONE (1) Spray Nine® Heavy-Duty Product. Offer valid in the US only. Available at hardware and select specialty stores.

IBOTTA

Earn $0.50 when you purchase Nut Harvest® Nuts
Earn $0.75 when you purchase Red Bull®
Earn $0.75 when you purchase HOT POCKETS® Food Truck Bites
Earn $1.00 when you purchase Mrs. Meyer's Clean Day® Hand Soap
Earn $1.00 when you purchase Mrs. Meyer's Clean Day® Cleaners
Earn $1.00 when you purchase Renuzit® Adjustable Air Freshener Cones
Earn $0.50 when you purchase Dean's® Country Fresh Cottage Cheese or Sour Cream
Earn $0.50 when you purchase Dean's® Country Fresh Cottage Cheese or Sour Cream
Earn $0.50 when you purchase LAND O LAKES® Cottage Cheese or Sour Cream
Earn $1.00 when you purchase Renuzit® Adjustable Air Freshener Cones
Earn $1.00 when you purchase Renuzit® Adjustable Air Freshener Cones
Earn $1.50 when you purchase Degree® Men
Earn $1.00 when you purchase L'Oréal® Paris Advanced Haircare Shampoo or Conditioner
Earn $0.50 when you purchase L'Oréal® Paris Advanced Haircare Shampoo or Conditioner
Earn $1.00 when you purchase Colgate® Sensitive Toothpaste
Earn $1.50 when you purchase Hungry-Man® Selects
Earn $1.00 when you purchase Tsingtao
Earn $2.00 when you purchase Tsingtao
Earn $10.00 when you purchase alli® Weight Loss Aid
Earn $5.00 when you purchase Spend $100 at Best Buy®
Earn $10.00 when you purchase Spend $100 at Lacoste