Next week at CVS, Dove Promises will be on sale at 2/$6 (wyb two) plus you will get a $1 ECB back. Right now, we have a $1/2 printable manufacturer coupon and a $1/2 printable CVS coupon available (bear in mind these coupons may disappear before 12/1) Match these coupons with the sale price and grab two bags for just $1.50 each!!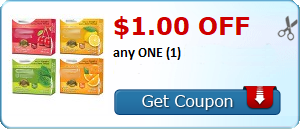 Deal Starts 12/4:
Buy (2) Dove Promises 7.94-8.87 oz or Dove Truffles 5.42 oz, 2/$6 when you buy 2 (reg $3.79)
Buy 2, Receive $1.00 Extra Care Bucks 12/4-12/10, Limit 1
Use (1) $1.00/2 Mars Holiday M&M's, Milky Way, Dove, Minis Mix, Twix, 3 Musketeers or Snickers 3 oz or larger (coupons.com)
Or $1/2 Mars M&M's Holiday Chocolate Candies, Dove Chocolate, Minis Mix Holiday Chocolates Variety Bag, Snickers, Twix, Milky Way, 3 Musketeers 3 oz or larger (11/20 RP insert)
Pay: $4.00, Receive $1.00 ECB
Final Price: $3.00 or just $1.50 each!