Aarghhhh!! Apologies to everyone, I was so busy on Sunday I didn't notice the Cartwheel offer was for the larger bags….please feel free to comment on any of my posts if you spot a "blurp" thank you to Ashley Carlucci for bringing the mistake to my attention :)
Check out this new HIGH-Value coupon for; SAVE $4.00 on ONE Purina® Dog Chow® 3.8lb or larger bag of Purina® Dog Chow® Natural brand adult Dog food or Purina® Puppy Chow® Natural brand Puppy Food!
The 4.4 1b bag of Purina Dog Chow sells for $5.29 at Target, so just $1.22 after coupon!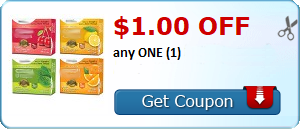 More Deals You May Like: