If your kids are like mine, and have way to many toys, you may want to consider getting them this set of Disney books for Christmas instead! You can get (4) Disney Hardcover books for only $.99 cents each + a bonus Disney wall calendar.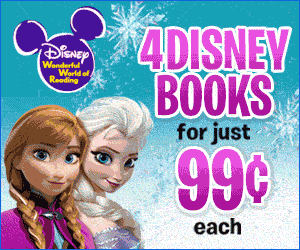 I picked up this deal previously for my daughter, and she loves it when I read these books to her. (Here are the ones we got)
All you have to do is sign up and choose which 4 books you'd like to receive, then pay $3.98 for the 4 books & a wall calendar. Then you can choose to continue your membership and get books each month or cancel the subscription before the next shipment goes out. I chose to cancel my membership after the first shipment and it was super easy to do so!