Update: This offer is still available!
If you are an expectant momma or know someone who is having a baby, you should definitely check out this  FREE Trial Pack from the Honest Company. The diapers are adorable…my favorite boys diapers had skulls on them!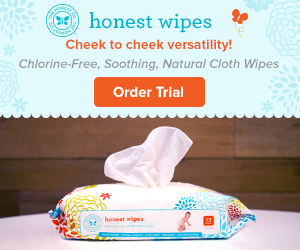 I was surprised with the amount of goodies that came in the box! I received :
(1) Package of Wipes

(7) Newborn Sized Diapers

(1) Honest Company Baby Laundry Detergent

(1) Honest Company Baby Lotion

(1) Honest Company Baby Shampoo

(1) Honest Company Healing Balm

(1) Honest Company Hand Soap
The trial pack is FREE, however, you do have to pay $5.95 for shipping. I think this was a great deal for under $6.00!
Fine print: With your free trial Discovery Kit you will become enrolled as a MEMBER of The Honest Company. You have 7 days following receipt of your Discovery Kit to cancel your membership at any time, for any reason.