Right now Target are offering a FREE $5 Gift Card wyb 10 Old El Paso items, these are great as quick and easy fall back meal ideas especially for students who generally have better things to  spend their money or time on (as a student I used to live off a tin of baked beans on toast a day…it's a British thing!)
Throw a few coupons into the mix and you have yourself 10 items for just $1.97 which works out at 19¢ each!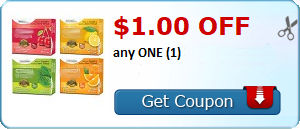 Buy (6) Old El Paso Green Chiles,$1.03
Buy (4) Old El Paso Refried Beans ,$1.29
Get 5% off with Target REDcard ($0.36)
Pay: $6.97, receive  $5 Gift Card
Final Price: $1.97 for all 10 or just 19¢ each!
Thanks Totally Target!