Here are list of new coupons added to the Coupons Database.
Check them out for anything you'd like get during this week's shopping trip.
You can print 2 copies of each coupon per computer.

Remember that it's always better to buy what you need.

You can search for Deals for the items you need from

Sales Finder

You can search for Coupons for the items you need from

Coupon Finder
FEATURED COUPONS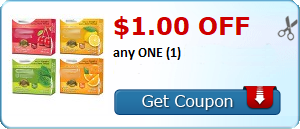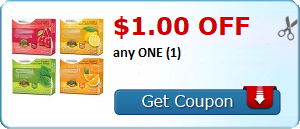 COUPONS.COM

$1.50 off one Boost
$2.50 off any 2 Starbucks Hot Cocoa
$0.40 off one SpaghettiOs
$1.00 off any 3 El Monterey
$0.50 off one Treasure Cave
Buy any 2 DIGIORNO, get 1 free
$1.00 off any 2 Godiva
$1.00 off any 2 Quaker Breakfast Flats
$1.00 off one El Monterey
$0.75 off one El Monterey
$1.00 off one El Monterey
$0.75 off one El Monterey
$1.00 off any 3 Quaker Chewy Bars
$1.00 off any 2 Quaker Hot Cereal
$1.00 off any 2 Quaker Cereals
$3.00 off one Zantac
$1.00 off one Mylanta
$1.00 off one Mylanta Gas
$2.00 off one Gain Flings
$2.00 off one Tide
Buy any 3 Glade Aerosol or Solid, get 1 free
$0.75 off one Liquid-Plumr
$10.00 off one Amope Electronic Foot File
$15.00 off one Amope Wet & Dry Foot File
$0.75 off one Zest Fruitboost
$5.00 off one Amope Electronic Nail Care System
$0.50 off one Zest Bar or Larger Soap
Buy One Revlon Eye Product, Get One Free

SAVINGSTAR

Save 25¢ on any single purchase of loose Cucumbers..Expires 1/30/2017.Save $0.25.
Save $5.00 when you spend $20.00 on any all® Laundry Detergent or Snuggle® Fabric Softener products (any combination). Includes all varieties and sizes..Expires 1/26/2017.Save $5.00.
Save $3.00 ON any ONE (1) abreva® product (2g Pump or Tube).Expires 4/22/2017.Save $3.00.
Save $1.50 on any TWO (2) Weight Watchers® Cheese Items .Expires 2/18/2017.Save $1.50.
Save $3.50 when you buy TWO (2) RIGHT GUARD® Xtreme™ Antiperspirant Deodorant products (excludes RIGHT GUARD® Sport).Expires 2/5/2017.Save $3.50.
Save 75¢ on ANY ONE (1) SUPERPRETZEL® Soft Pretzel Product.Expires 3/22/2017.Save $0.75.
Save $2.00 on any ONE (1) Sarna® Anti-Itch Lotion.Expires 4/15/2017.Save $2.00.
Save 50¢ on any ONE (1) Quilted Northern Ultra Soft & Strong® bath tissue, 6 double roll or larger.Expires 2/20/2017.Save $0.50.

SMARTSOURCE (CANADA)

Save $5.00 On the purchase of MARCELLE CITY TINTED CREAM OR MARCELLE CITY CONCEALER
Save 50¢ when you buy any ONE Dawn® OR Mr. Clean® Product (excludes trial/travel size, value/gift/bonus packs)

HOPSTER

ENJOY $1.50 OFF ANY BAG or K-CUP® BOX of Community Coffee

IBOTTA

Earn $1.00 when you purchase Grainful™ Frozen Entrees
Earn $0.50 when you purchase Lady Alice® Apples