Here are list of new coupons added to the Coupons Database.
Check them out for anything you'd like get during this week's shopping trip.
You can print 2 copies of each coupon per computer.

Remember that it's always better to buy what you need.

You can search for Deals for the items you need from

Sales Finder

You can search for Coupons for the items you need from

Coupon Finder
FEATURED COUPONS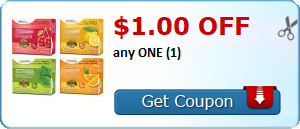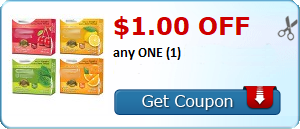 COUPONS.COM

$0.75 off one Jose Ole
$1.00 off any 2 Godiva
$5.00 off one Braun Thermometers
$0.75 off one Liquid-Plumr

MySavings.com CPC (Earn $0.05 a click for coupon offers that you're not getting paid on.)
Double Coupons and Double Stacks: What's the Difference?
Quaker Chewy Granola Bars at Kroger for $1.34 with Coupon
Persil Laundry Detergent at CVS for $3.34 with Coupon
SAVINGSTAR

Save 75¢ when you buy THREE (3) PACKAGES 12.3 OZ OR LARGER any flavor Totino's™ Pizza Rolls™, Blasted Crust Rolls™, Pizza Sticks OR Stuffed Nachos.Expires 1/31/2017.Save $0.75.
Save 25¢ on any single purchase of loose Cucumbers..Expires 1/30/2017.Save $0.25.

IBOTTA

Earn $1.50 when you purchase EVERPRO® GRAY AWAY® Temporary Root Concealer
Earn $1.00 when you purchase Brownie Brittle™
Earn $1.00 when you purchase Brownie Brittle™
Earn $0.25 when you purchase Snack Bar – Any Brand
Earn $1.00 when you purchase GOODFOODS™ Products
Earn $2.00 when you purchase GOODFOODS™ Club Packs
Earn $1.50 when you purchase Suave® Body Wash
Earn $1.50 when you purchase St. Ive's® Body Wash
Earn $1.50 when you purchase Caress® Body Wash
Earn $1.50 when you purchase Dove® Body Wash
Earn $0.75 when you purchase Mikey's® Muffin Tops
Earn $0.75 when you purchase Mikey's® Pizza Crusts
Earn $0.75 when you purchase Mikey's® English Muffins
Earn $1.00 when you purchase Mikey's® Sliced Bread
Earn $1.00 when you purchase Salazon Chocolate
Earn $5.00 when you purchase Vera Wang Embrace Eau de Toilette Spray
Earn $1.00 when you purchase Sargento® Snack Bites® Cheese Snacks
Earn $0.75 when you purchase SUPERPRETZEL® Soft Pretzels
Earn $0.25 when you purchase Mrs. Cubbison's® Stuffing
Earn $0.25 when you purchase Mrs. Cubbison's® Stuffing
Earn $1.50 when you purchase Brownie Brittle™
Earn $1.50 when you purchase Brownie Brittle™
Earn $0.75 when you purchase CLR® Mold & Mildew Stain Remover
Earn $0.75 when you purchase CLR® Bath & Kitchen Cleaner
Earn $0.75 when you purchase CLR® Calcium, Lime, & Rust Remover
Earn $1.50 when you purchase Brownie Brittle™
Earn $1.50 when you purchase Brownie Brittle™
Earn $1.50 when you purchase Brownie Brittle™
Earn $1.50 when you purchase Brownie Brittle™
Earn $1.00 when you purchase Brownie Brittle™
Earn $0.50 when you purchase Pillsbury™ Ready To Bake!® SHAPE® Heart Cookies
Earn $1.00 when you purchase Nature Valley™ Granola Cups
Earn $1.50 when you purchase Nature Valley™ XL Bars
Earn $5.00 when you purchase Rubbermaid® BRILLIANCE Set
Earn $2.00 when you purchase Rubbermaid® BRILLIANCE Container
Earn $1.00 when you purchase Fiber One™ Layered Chewy Bars
Earn $0.50 when you purchase Pillsbury® Grands!™ Biscuits
Earn $1.00 when you purchase Rufus Teague BBQ Sauce
Earn $0.75 when you purchase Bertolli® Pasta Sauce
Earn $1.00 when you purchase Brownie Brittle™
Earn $1.00 when you purchase Brownie Brittle™
Earn $1.00 when you purchase Brownie Brittle™
Earn $1.50 when you purchase EVERPRO® GRAY AWAY® Temporary Root Concealer
Earn $0.00 when you purchase 5% cash back on Jet
Earn $0.00 when you purchase 2.5% cash back on delivery.com
Earn $0.00 when you purchase 2.5% cash back on delivery.com
Earn $2.50 when you purchase CHOBANI® Greek Yogurt