Here are list of new coupons added to the Coupons Database.
Check them out for anything you'd like get during this week's shopping trip.
You can print 2 copies of each coupon per computer.

Remember that it's always better to buy what you need.

You can search for Deals for the items you need from

Sales Finder

You can search for Coupons for the items you need from

Coupon Finder
FEATURED COUPONS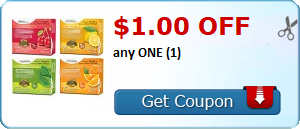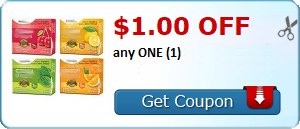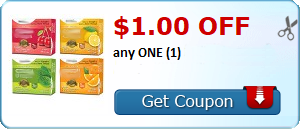 COUPONS.COM

$1.00 off TWO (2) Pepsi 12P Cans or 8P Mini Cans
$1.00 off ONE (1) 20oz Mist Twst plastic bottle
$1.00 off TWO 20oz plastic bottle Pepsi products
$1.00 off (1) Genova tuna 5oz can
$0.75 off ONE HERSHEYS Ready-to-Eat Pudding Snacks
$1.00 off one Ghirardelli
$1.00 off one Bayer Aspirin 24 ct or larger
$0.35 off ONE Bounty Napkins
$2.00 off 3 Glade products
$0.50 off ONE Always Pad
$3.00 off one 72oz carton of ALPO Meal Helpers

MySavings.com Coupons CPC
Gravy Train – Dog Treats $0.75 at Dollar Tree with Coupon
SAVEINSTORE.COM

Buy any ONE (1) package of HUGGIES(R) Diapers (Not valid on 9 ct. or less)
Buy any ONE (1) package of Huggies Diapers get $2.00 off any ONE (1)six-pack or larger of VIVA Paper Towels

SAVING STAR

Save 20% on any single purchase of loose Peaches at participating retailers. See offer info for complete details. Check back every Tuesday for a new Healthy Offer..Expires 8/1/2016.Save 20%.
Save $2.00 on ONE (1) Persil® PROCLEAN® Laundry Detergent (Valid on 75oz Power-Liquid® or larger, 2lbs 12oz Power-Pearls® or larger, 40ct Power-Caps® or larger).Expires 8/21/2016.Save $2.00.

SMARTSOURCE

Buy 2, Get 1 BUY TWO (2) NABISCO Products GET ONE (1) NABISCO Product FREE (up to $4.49) (any variety, 3.5 oz or larger). Participating Brands Pictured.

SMART SOURCE (CANADA)

Save $2.00 when you buy any ONE Pantene® Shampoo AND ONE Pantene® Conditioner, Styler OR Treatment product (excludes trial/travel size, value/gift/bonus packs)
Save $1.00 when you buy any ONE Pantene® Hair Care product (excludes trial/travel size, value/gift/bonus packs)
Save $2.00 when you buy any ONE COVERGIRL® lip product (excludes trial/travel size, value/gift/bonus packs)

IBOTTA

Earn $3.00 when you purchase Bio-Oil® Multiuse Skincare Oil
Earn $2.00 when you purchase Bio-Oil® Multiuse Skincare Oil