If you still need Halloween candy, we've got you covered! Starting Sunday, October 26th, you'll be able to score name brand snack size bags of candy for as low as $1.08 each! Grab your coupons now in case they're gone when the sale starts!
CVS Deals Starting 10/26/2013
Twizzlers Snack Size 220z – 1.88
Use (1) $1.60/2 Jolly Rancher or Twizzlers Snack Size 9oz+ Coupon
Pay: $2.16 or $1.08 wyb 2!

Hershey's, Reese's, or Kit Kat Snack Size 8.8-11.6oz – $1.88
Use (1) $1.10/2 Hershey's Snack Size Bags 9-22oz+ Coupon
Pay: $2.66 or $1.33 each wyb 2!

Mars Fun Size Bags 9.78-12oz – $1.88
Use (1) $1/2 Mars Fun Size Bags 8.67oz+ Coupon
Pay: $2.76 or $1.38 wyb 2!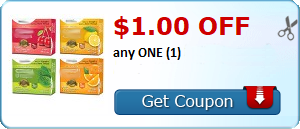 Thanks, WildForCVS