Next week at Walgreen's,Lipton Recipe Secrets will be on sale for $0.99 (with in-ad coupon) Match this sale price with a manufacturer coupon & stock up for just $0.69 each!
*Tip – Use Lipton Beefy Onion in your burgers and meatballs, for extra flavour!!*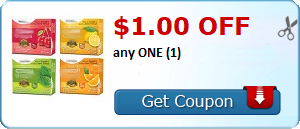 Deal Valid 1/29-2/4:
Buy (2) Lipton Recipe Secrets $0.99 (sale price, with in-ad coupon)
Use (1) $0.60/2 Lipton Recipe Secrets (1/29 RP #1 insert) exp. 02/26/17
Final Price: $0.69 each!