Here are list of new coupons added to the Coupons Database.
Check them out for anything you'd like get during this week's shopping trip.
You can print 2 copies of each coupon per computer.

Remember that it's always better to buy what you need.

You can search for Deals for the items you need from

Sales Finder

You can search for Coupons for the items you need from

Coupon Finder
FEATURED COUPONS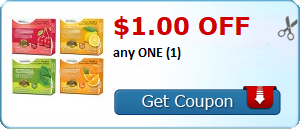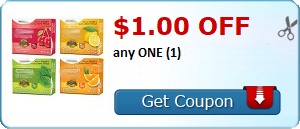 COUPONS.COM

$5.00 off any 2 Enfagrow
$1.00 off one Ocean Spray Grapefruit Juice
$2.00 off any 2 Evolution Fresh Juices
$1.00 off one Idahoan Mashed Potatoes
$1.00 off one Smithfield
$1.00 off one Smithfield
$1.00 off one The Laughing Cow
$0.75 off one Aquafresh Toothpaste
$1.00 off one Aquafresh Toothpaste

MySavings.com CPC (Earn $0.05 a click for coupon offers that you're not getting paid on.)
Printable Coupons
Printable Grocery Coupons
Yankee Candle $20 Off $45 or $50 Off $100 Coupon
CeraVe Healing Ointment for FREE at Target with Coupon
REDPLUM

$0.45 OFF any ONE (1) package of Angel Soft® bathroom tissue.

SAVINGSTAR

Save 20% on any single purchase of loose Pumpkins at participating retailers. See offer info for complete details. Check back every Tuesday for a new Healthy Offer..Expires 10/31/2016.Save 20%.
Save $2.00 On any ONE (1) SheaMoisture Haircare Product (Excludes Bath and Body, Bar Soaps and Packettes).Expires 12/9/2016.Save $2.00.(Only at Target)
Save $2.00 on ONE (1) Persil® ProClean® Laundry Detergent (Valid on 75oz Power-Liquid® or larger, 2lbs 12oz Power-Pearls® or larger, 40ct Power-Caps® or larger).Expires 11/20/2016.Save $2.00.

SMARTSOURCE (CANADA)

Save $15 On First Response™ Pregnancy PRO Test & App Access

HOPSTER

Save $2.00 on any ONE (1) Luvo steamed entrée. Unlock when you complete 1 Luvo Inc activity.
Save $2.00 on any ONE (1) Ciao Bella Gelato or Ciao Bella Sorbetto Product. Unlock when you complete 1 Ciao Bella activity.
Save 35¢ on any ONE (1) Joy Ice Cream Cone Purchase. Unlock when you complete 1 Joy Cone activity.
Save $1.00 on any ONE (1) Saffron Road frozen product
Save $1.00 on any ONE (1) Saffron Road snack product
Save $1.50 on any TWO (2) Luvo burritos. Unlock when you complete 1 Luvo Inc activity.
Save $1.00 on TWO (2) Cans 20 oz Faultless Premium Starch
Save 35¢ on any 20 or 22 oz Niagara Starch Product
Save 55¢ on any ONE (1) 20oz. Faultless Premium Starch
Save $1.00 on any ONE (1) Living Now® Organic Quinoa Pasta

IBOTTA

Earn $2.50 when you purchase ZICO® Chocolate Flavored Coconut Water
Earn $2.00 when you purchase TOMBSTONE® Pizza