I am just Loving the 20% Off CVS coupon!!! (check your Sunday paper, in-ad coupon) The 20% will come off ANY regular priced items, that would be any items that do not have a sale tag or a combined sale price, you can however match this coupon with reg priced items which are producing ECB's!!
This week, you will get $5 in ECB's wyb two Maybelline products (limit 3) reg price
You will get $7 in Ecb's wys $10 on Physicians Formula (limit 1) reg price (choose a product at $9.99 )
You will get $5 ECB wys $15 on L'Oreal Cosmetics (limit 3) reg price.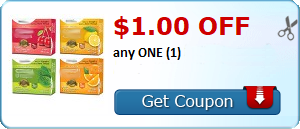 Here's the deal:
Buy (2) Maybelline Baby Lip Balm, $4.49
Get $5.00 ECB wyb two, Limit 3
Buy (6) L'Oreal Voluminous Mascara, $7.79
Get $5 ECB wyb $15 any L'Oreal Cosmetics, Limit 3
Buy (1) Physicans Formula Product (ANY) @ $9.99
Get $7 ECB wys $10 limit 1
Total $65.71
Use 20% Off  ANY regular priced item CVS coupon (in-ad coupon)
Use $2/2 Maybelline Cosmetic, CVS APP coupon
Stack (6) $2.50/1 L'Oreal Paris Voluminous Original Mascara, exp. 4/16/16 (RP 03/20/16)
Pay:$33.56, receive $27.00 in ECB's + Get $5 in Beauty Bucks (wys $50)
Final Price: $1.56 or just 17¢ each!
More Deals You May Like: