This week thru 1/14,  we have a nice in-ad Target coupon for a FREE $5 Gift card wyb $15+ of facial skin care.We halso have a nice high-value insert coupon for St.Ives in this weeks RP insert & a Cartwheel offer, making for a really nice stock up deal!
For the best price, you could mix n match the St.Ives with Aquaphor Healing Ointment, making your final price just $0.67 each!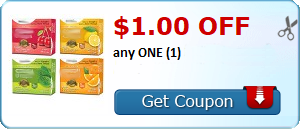 Deal Valid Thru 1/14:
Buy (2) St. Ives Facial Scrubs, $3.79
And (2) Aquaphor Healing Ointment 1.75 oz, $4.99

Use FREE $5 Gift Card wyb $15+ Skin Care in-ad TQ (or text GLOW to 827438) valid 1/8 – 1/14

Scan 5% Off Aquaphor Select, Target Cartwheel Offer (exp 2/11)
Scan 5% Off St. Ives Face Care, Target Cartwheel Offer (exp 2/18)
Use (1) $3/2 Simple/St. Ives/Pond's/Noxzema Facial Care 1-1 RP2 (exp 1/29) Limit 2
Use (2) $3.00 off one Aquaphor
Pay: $7.68, receive $5 Gift Card
Final Price: $2.68 or just 67¢ each
IF you prefer to stock up in only St.Ives, your final price will be 85¢ each after Gift Card and coupons!
Buy (4) St. Ives Facial Scrubs, $3.79

Use FREE $5 Gift Card wyb $15+ Skin Care in-ad TQ (or text GLOW to 827438) valid 1/8 – 1/14

Scan 5% Off St. Ives Face Care, Target Cartwheel Offer (exp 2/18)
Use (2) $3/2 Simple/St. Ives/Pond's/Noxzema Facial Care 1-1 RP2 (exp 1/29) Limit 2
Pay: $8.41, receive $5 Gift Card
Final Price: ALA  $3.41  or just 85¢ each