IF you live in the State of Maine, you have probably noticed that your CVS store is running a bi-weekly trial on the CVS deals. These trials will be going on until 7/1 when CVS will make a decision to continue or return to the weekly deals. This has caused a lot of confusion for many shoppers including myself, BUT looking on the bright side, it means we get an extra week to bag some AWESOME deals that may have been missed last week, on the down side it also means we will miss out on two weekly AD flyers each month.
Right now thru 2/11, CVS in the State of Maine will be running the same deals as advertised last week at CVS.
On the PLUS side, it means we get to combine both last weeks CVS coupons AND this weeks CVS coupons…here is one idea…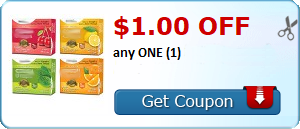 Deal Valid Thru 2/11 (ME state Only)
Buy (2) Scope Mouth Wash 1 liter, $4.49
Buy (1) Colgate Total Advanced Toothpaste, $3 (sale price)
Buy (5) Suave Gold Hair Care, 2/$6 or $3.39 each
Get $4 ECB wyb one Scope 1 Liter, limit 2 (thru 2/11 ME only)
Get $5 ECB wys $15 on select Tresemme, Dove or Suave Hair Care (limit 1) Thru 2/11 (ME only)
Use $3/$15 Hair Care CVS coupon (printing for select shoppers)
Use (2) $1/1 Crest Mouthwash 1-29-17 P&G; Includes 437 mL 16 oz or Larger Only; Excludes Trial and Travel Size; Limit of 4 Identical Coupons Per Household Per Day (exp 02/11/17)
Use (1) $0.75/1 Colgate Total Advanced Toothpaste Printable Coupon; Includes 3 oz or Larger Only
Use (2) $3/2 Suave Professionals Gold Hair Care (1/29 RP insert)
Use (1) $1.00 off one Suave
Use (1) $2.50/1 Select Colgate Total Toothpaste CVS Coupon from the Red Coupon Machine (Printing for All Shoppers, wk 1/29)
Pay: $12.12, Receive $13 ECB
Final Price: FREE + $0.88 MONEYMAKER!