If your looking for a nice stock up deal on Laundry detergent, we have an insane deal starting at Walgreen's next week!! Their will be a $3/1 OxiClean HD Laundry coupon in the 8/28 Smart Source insert with NO size restrictions attached.  Next week, the 20 or 26 loads will be on sale for $3.99 down from $7.99, pair this coupon with the sale price & stock up for less than a dollar!!
*Note – We had this same deal back in July & a $3/1 coupon was released at coupons.com on the Sunday (7/10) Fingers Crossed!! 
UPDATE!! We have a new printable coupon!!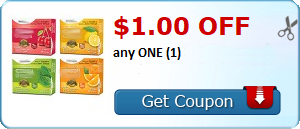 Deal Starts 8/28:
Buy (1) Oxi Clean Liquid Laundry Detergent 20 or 26 loads, $3.99 (sale price)
(OxiClean HD is pictured in the ad)
Or (1) $3.00/1 OxiClean HD Laundry Detergent – 8-28-16 SS (exp 09/28/16)
Final Price: $0.99!!