Starting September 14th, when you purchase 3 bags of Starbucks coffee, you'll get a FREE $5 Target gift card!! Be sure to print these coupons now and hold onto them for the promotion for a FAB stock up price of $3.39 per bag!!
$4/2 Starbucks Packaged Coffee printable coupon (select special savings to be taken to coupon)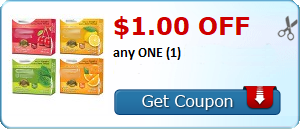 Buy (6)Starbucks Coffee Bags $6.99 each
Total $41.94
Use (2) $4/2 Starbucks coffee Products coupon
Use (1) $2/2 Starbucks packaged coffee coupon
Use target Reward card for a further 5% discount ($1.59)
Pay $30.34 Receive 2x $5 Gift Cards
Final Price $20.34 or $3.39 Each!
More Coupons You May Like: