Spring for Points
Get 2000 pts ($20) wyb $50
select items
(limit 2 per week)
03/27-04/23
WOWZA!!! Calling all pet owners/lovers, you DO NOT WANT TO MISS this deal!! Next week at Rite Aid, you can score 10 bags of Purina Beneful dog food 3.5 1b's for just $0.99 each!! Here's the deal…
Starting 3/27 – 4/23, Rite Aid are offering 2000 points (value $20.00) wys $50.00 on select products (limit is 2) Next week, Purina Beneful dog food at $5.99 is included, you can mix and match with other products or if you have enough coupons you can stock up on dog food!
*HINT – You may want to call your Rite Aid store and place an order in advance*
Here is the deal breakdown….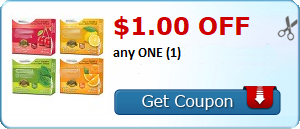 Buy (10) Purina Beneful Dog food 3.5 1b, $5.99 each
Total: $59.90
Use (5) Buy 1 Purina Dog Chow Natural dog food, get 1 free
Or  B1G1 Purina Beneful dog food, 3.5 lb. bag, SS 02/28
Pay: $29.95, receive 2,000 Plenti Points (value $20.00) for Spring Spend Event
Final Price: $9.95 or just $0.99 each!!